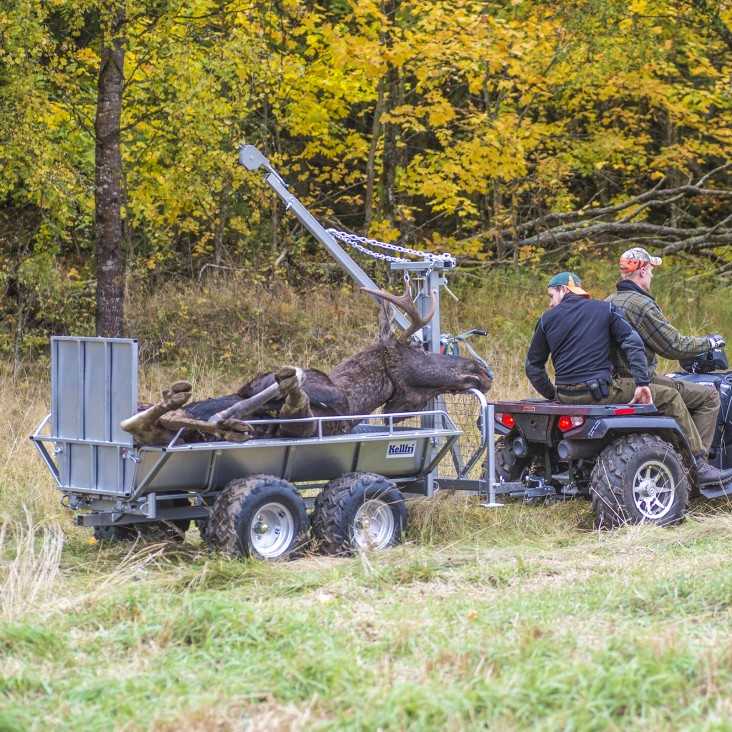 ATV Tipping and forestry trailer
£1,200.00
A complete trailer for all jobs around the farm, which you customise for the task of the day with a few hand movements!
• Floor length 200 cm
• Floor width 120 cm
• Total length 340 cm
• Load capacity 700 kg
• Wheels 22 x 11-10
The trailer has a removable insert floor, crane, winch and 3 stabilisers.
An ideal multi-purpose trailer which can be used for all jobs around the farm. With the floor fitted, you can transport loose material. The floor has tread plate. Attach the winch to the eyelet in the front edge of the floor to tip it. Front side and tailgate are removable.
**SHIPPING**
Shipping rates for this item depend on Buyers location. Please enquire by email or phone to confirm shipping rate before purchase of this item from the Store