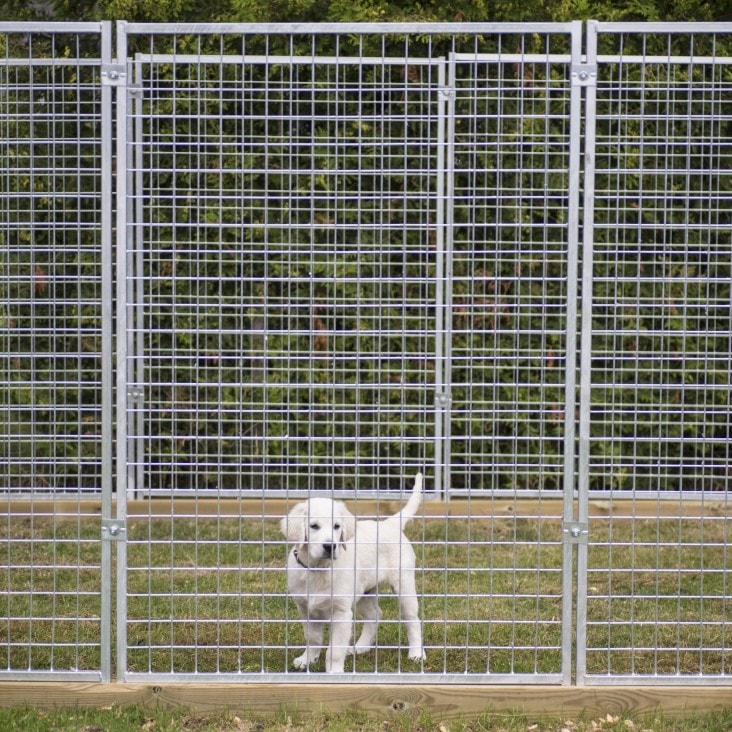 Pleasant environment for the dog when you aren't at home
• L x W 120 x 180 cm
• Fully galvanised metal
• Frame in 25 x 25 mm profile
• Mesh wire with gauge size 60 x 65 x 4 mm

Screw holes at lower edge for easy attachment to ground plinth or legs can be fitted to the drilled holes in the wooden plinth or to cast square profiles in a concrete plinth. The panels are fitted together with two screw clamps.

Being flexible and lightweight, it is easy to fit, extend or alter as needed.

Its substantial height of 180 cm makes the dog run suitable for most dogs.