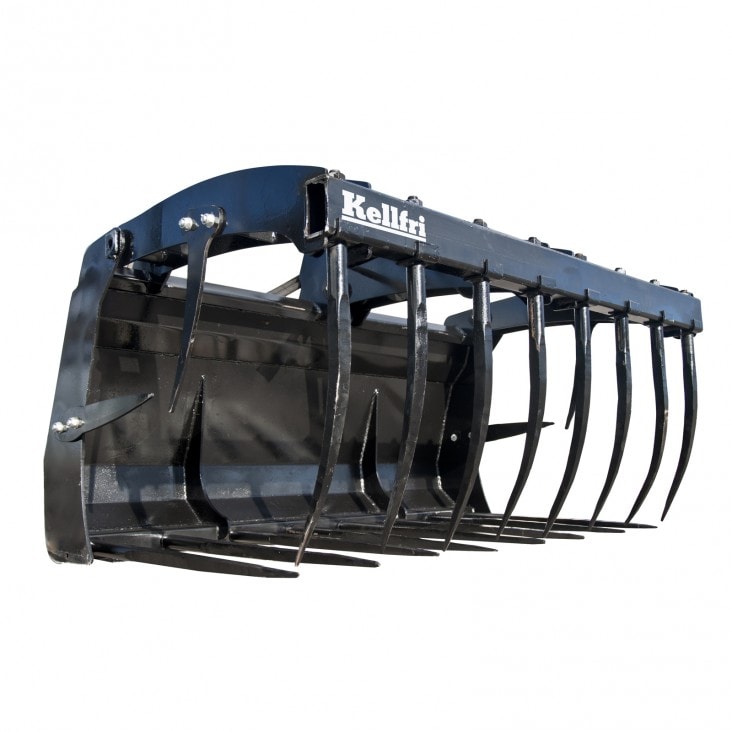 Silage Grapple 1.5m, with attachment that fits Trima Fitting
£1,050.00
All-purpose tool suitable for demanding gripping tasks
• 8 + 8 tines
• Tine length 80 cm
The upper jaw has a very large opening and the tines follow a circular movement through the material, with minimal power consumption and maximum tine service life.
Extra wear steel is used to reinforce the lower beam. The tines are fixed tightly in position for maximum durability and service life.
The equipment has a hydraulic cylinder.
Supplied with attachment that fits Trima.
**SHIPPING**
Shipping rates for this item depend on Buyers location. Please enquire by email or phone to confirm shipping rate before purchase of this item from the Store