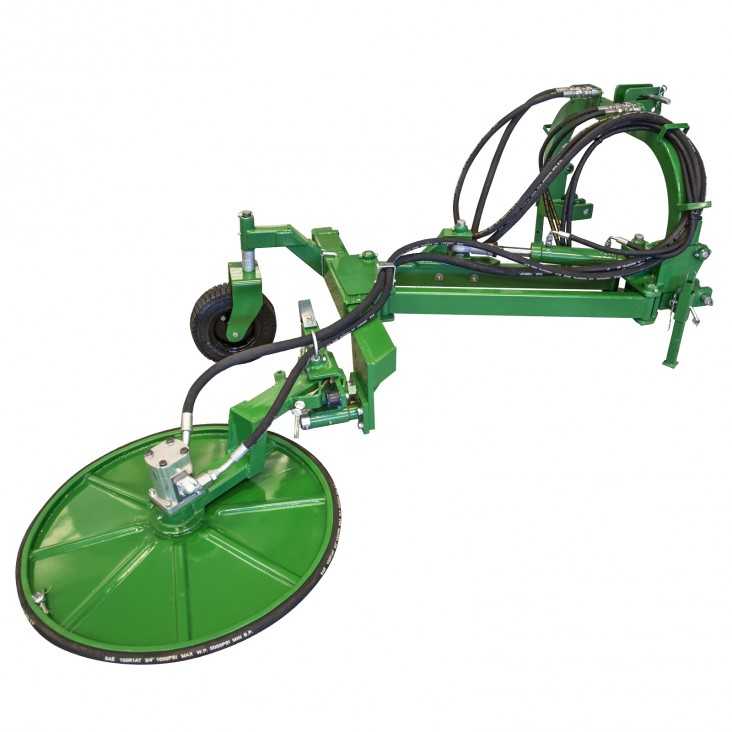 Strimmer for 3 point linkage
£1,550.00
The fencing wire specialist
• Powerful blades
• Hydraulic side shift adjustment
• Large number of possible settings
• Powerful spring-loaded cutting disc
• On three-point linkage, front or back
Extremely powerful strimmer for tractor's three-point linkage, front or rear mounted.
With hydraulic side shift adjustment, as well as spring-loaded cutting disc for effective cutting under fences and close to buildings, railings and road verges. The guard plate hits the posts and springs back out of the way to return to its starting position, ensuring a close cut around the post.
Robust abradable blades that can cope with the toughest vegetation and robust guard plate at base prevents blades from hitting the ground.
**SHIPPING**
Shipping rates for this item depend on Buyers location. Please enquire by email or phone to confirm shipping rate before purchase of this item from the Store